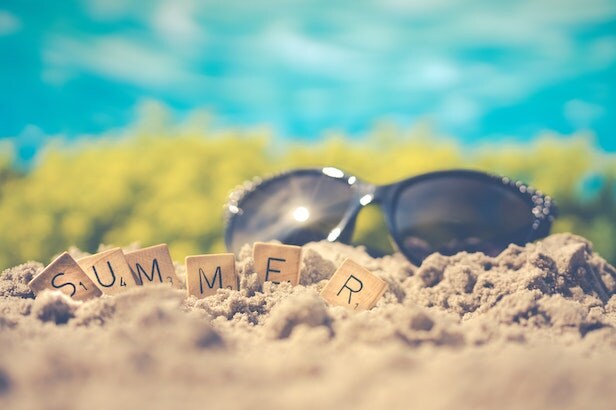 There's nothing like feeling the wind through your hair or the sunshine on your face while spending a beautiful day out on the road. Whether you're planning a road trip or just a quick drive around town, however, it's important to take some safety precautions to ensure your Ford is ready for any adventure. Our Ford service center in Springfield has some summer car care tips to help keep you rolling!
Get Your Oil Changed
Before you get behind the wheel for your next great adventure, it's important to get your oil changed. Most experts recommend changing your engine oil every 3,000 - 5,000 miles depending on your vehicle and driving habits. Engine oil helps keep everything lubricated and prevents damage when your engine is working hard on the road.
Check Your Cooling System
Overheating is an unfortunate reality and is the number one cause of breakdowns in the summer. Your vehicle's cooling system plays an important role in protecting your engine from overheating and should be flushed periodically.
Inspect Your Tires
It's important to maintain your tires to improve fuel efficiency and prevent excess wear. Rotate your tires about every 5,000 miles and check your tire pressure at least once a month. Improperly inflated tires may lead to blowouts or flats, leaving you stranded on the open road.
Double Check Your Car Battery
Battery troubles don't just occur in the winter-extreme heat and high temperatures can also knock out your battery. Be sure to check your battery if your vehicle has been sitting idle or exposed directly to the hot sun. Excess heat can cause battery fluid to evaporate, which damages the internal structure of the battery. Springfield drivers can always turn to us for professional battery service to be sure they're getting the most out of their vehicle's battery.
Examine Your Air Conditioning System
Air conditioning is vital on hot summer days and should be inspected annually for any issues. If you notice your A/C blowing hot air or not getting cold enough, there may be a leak in the system. Our team of automotive experts advise servicing your air condition and changing the air cabin filter at the start of summer to enjoy a cool breeze all season long.
Have Your Vehicle Emissions Inspected
Emissions testing determines the level of air pollutants emitted from the exhaust of a motor vehicle. Emissions testing can detect levels of hydrocarbons, nitrogen oxide, carbon monoxide, carbon dioxide, and emissions from evaporation. If you want to drive clean this summer, have your vehicle emissions inspected. 
Spruce Up Your Ride for Summer at Springfield Ford Lincoln
Don't wait to get your vehicle in tip-top shape this summer! Reach out to our team at Springfield Ford Lincoln and schedule your service appointment today.