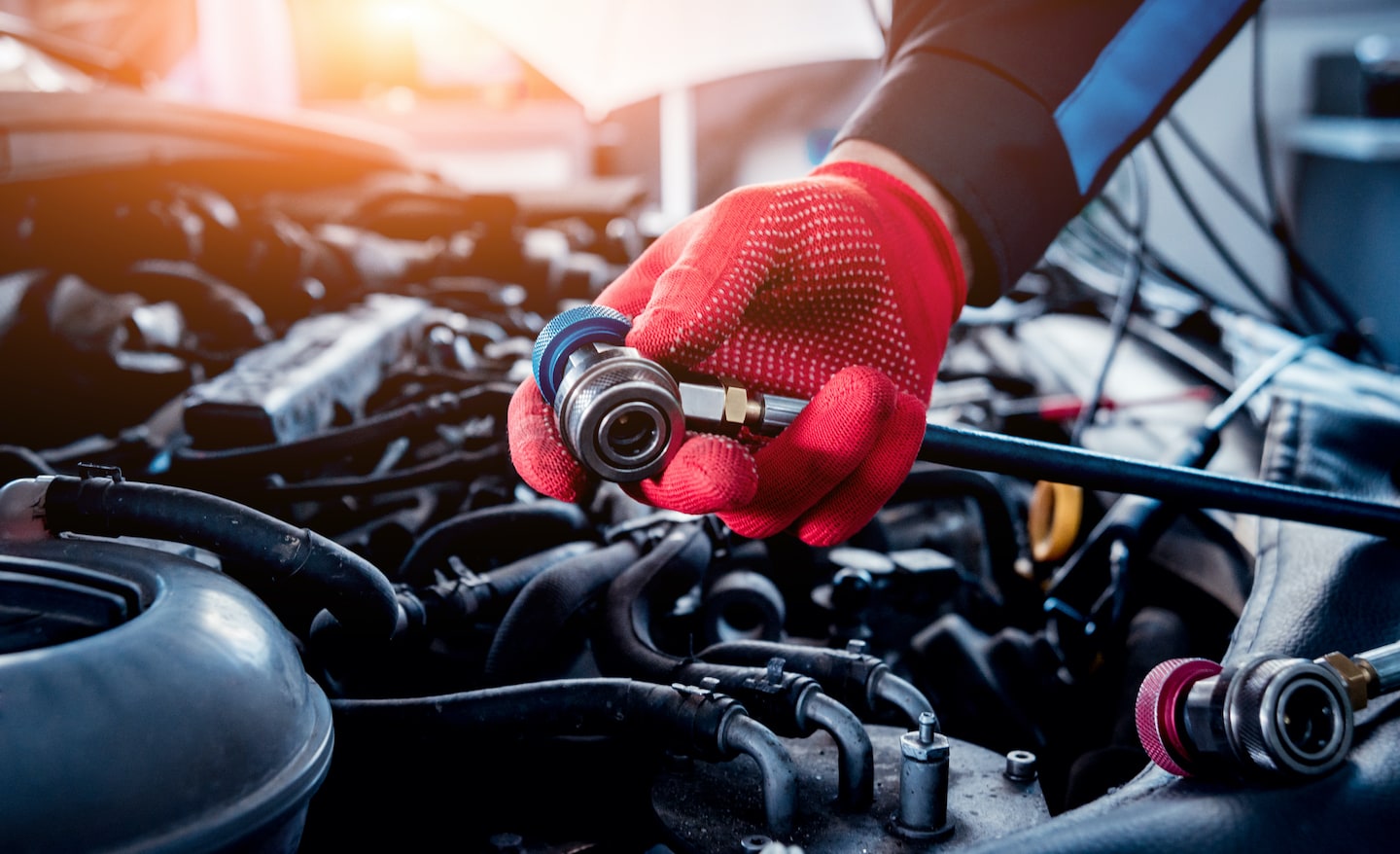 As the flowers start to bloom and the weather switches from cold to hot, it is very important to make sure the air conditioning in your Ford vehicle is working properly. Our Springfield area Ford customers know when the heart of summer rolls around you need your Ford to have great air conditioning. If you think your air conditioning isn't working properly or would just like to get it looked at, be sure to come to our Springfield Ford service center.
When you schedule an appointment at our Springfield Ford service center, our team of trained service technicians will be able to assess your Ford vehicle's air conditioning and understand what the issue is. From there, our team will get you back to being cool and comfortable in your Ford.
Signs Your Ford Air Conditioning Needs to be Repaired
No matter what the temperature outside is, your air conditioning unit should be able to keep your Ford cabin around 40 degrees cooler than outside. 
If your air conditioning is struggling to do so, or if you hear any noise coming from underneath the hood when turning your air on, it's more than likely that there is a problem. Whether that problem is caused by a lack of freon, your A/C fittings becoming loose, or your O-rings, hoses, or seals wearing out it's a great idea to bring your Ford to our Springfield Ford service center. 
When your air conditioning unit begins to break down, the refrigerant inside them begins to leak out, and because of this, you and your passengers may not be the only ones affected by your faulty air conditioning unit. The refrigerant is not only harmful to the environment, but it can also prove to be harmful to your Ford, if not treated right away.
Get Your Ford Air Conditioning Repair in Springfield
If your Ford vehicle needs it's air conditioning repaired be sure to contact us online. Our team will get you back enjoying your cool ride as soon as possible. At Springfield Ford we are proud to serve all of our customers from Springfield, Broomall, Glenolden, and beyond.