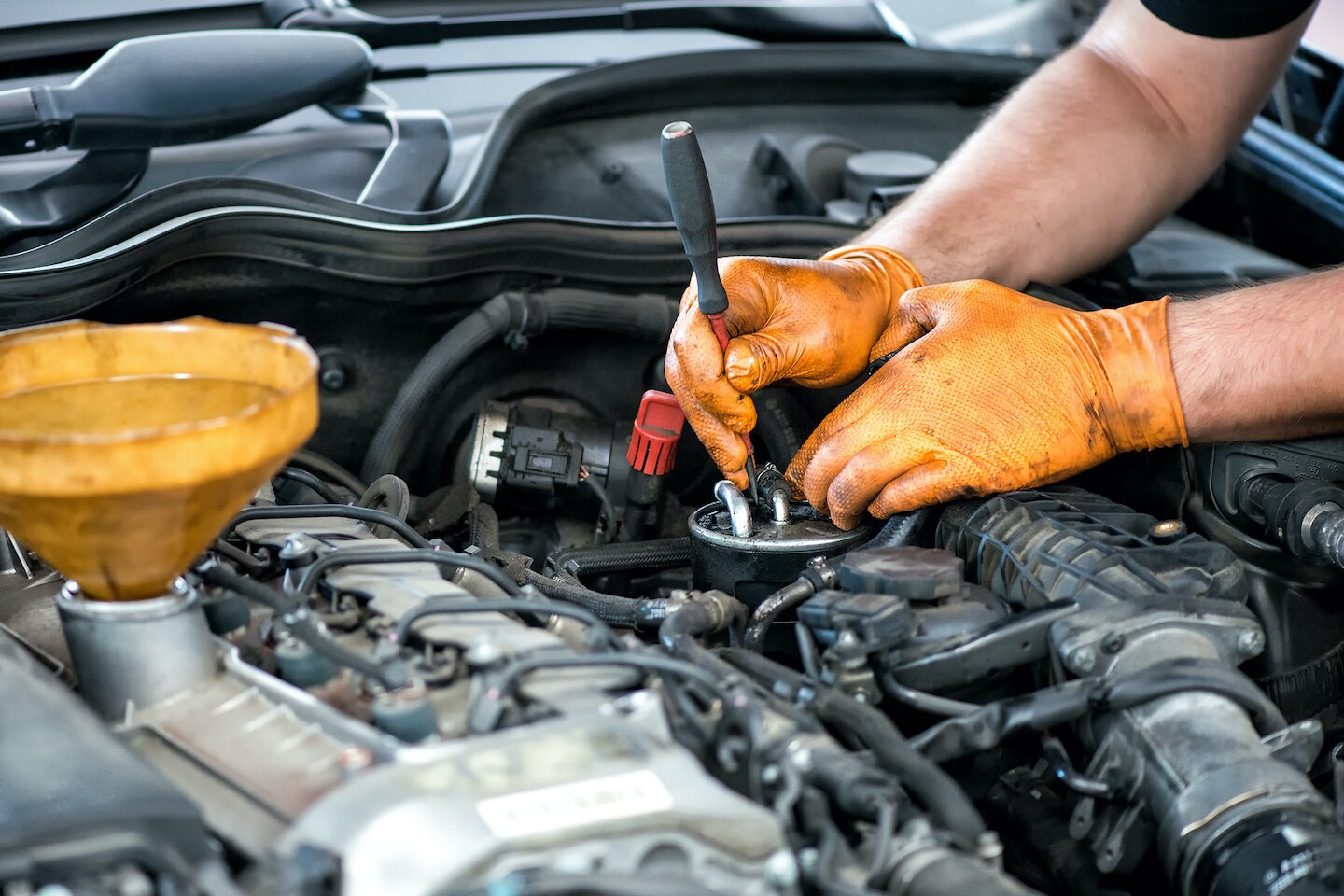 Has the diesel engine in your Ford has felt off lately, or has the check engine light been on?
If it has, bring your Ford vehicle in for a check up at our Springfield Ford service center. Our team of certified service technicians have repaired numerous diesel engines, and they will work as quickly as possible to have your Ford back on the Springfield area roads as soon as possible.
Why Trust Us For Your Ford Diesel Engine Repair & Maintenance
Our Springfield Ford service center is focused on serving our local Ford owners, and ensuring the quality of performance within each vehicle is as strong as can be. Our expert technicians are the most qualified hands when it comes to Ford diesel engine service, and they're ready to tackle any challenge standing in the way of your Ford operating the way it should.
If your diesel engine stalls, makes abnormal noises or you see your check engine light turn on, we highly recommend coming to our service center as soon as possible. You can schedule a service appointment with us, and we'll go through an extensive check to see what could be causing the issue.
Whether it's a loose gas cap, vacuum leak or something totally different, we'll get down to the nitty gritty and alleviate the problem, allowing your Ford to leave our service center better than it came in.
Let Us Serve You at Our Ford Service Center in Springfield
Our goal is to make the service process as easy and informative as possible to make sure your Ford is in tip top shape. If you have any questions about your Ford diesel engine, or other services we provide, feel free to contact us at Springfield Ford. Our service center is conveniently located in Springfield, near Broomall and Glenolden.