Compare the 2023 Ford Explorer®
to the 2023 Honda Pilot
2023 Ford Explorer - Get Every Ounce of Excitement Out of Every Mile
The pursuit of greatness is easily achieved when you pilot the 2023 Ford Explorer from Springfield Ford. This eye-catching SUV delivers the performance you desire and a style you can't ignore. Whether you're enchanted by the smooth lines or pumped by its athletic stance, the 2023 Explorer has a little something for everyone.
2023 Ford Explorer vs. 2023 Honda Pilot
The 2023 Explorer leads the pack. This is made evident when comparing it against the competition, such as the 2023 Pilot. Where the Pilot falls short, the Explorer goes the extra mile.
Let's dive in and see what makes the Explorer so amazing.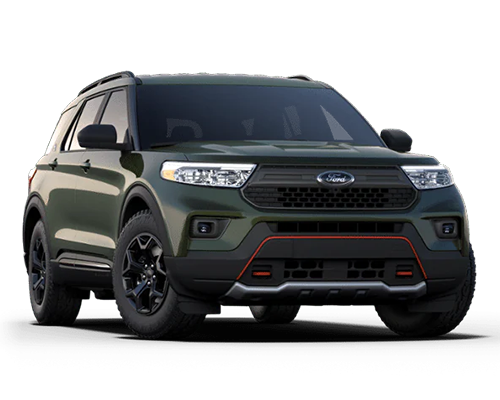 2023 Ford Explorer
 380 hp @ 5,000 rpm
 470 ft-lbs.@ 2,250 rpm
 V6
 16/21/18 MPG
 57.5. cu. ft.
vs.
Engine Power
 Engine Torque
Engine Config
  (City/Hwy/Combined)
 Cargo Space
 2023 Honda Pilot
 285 hp@ 6,100 rpm
 262 ft-lbs.@ 5,000rpm
 V6
 19/25/21 MPG
 18.6 cu. ft.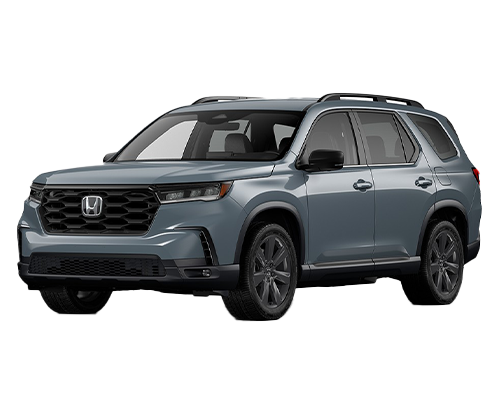 Power
Never hold back when getting the job done. With the new Explorer in your corner, you'll easily be the hardest worker in the room. This beautiful SUV contains a beast inside. The new Explorer offers three available engine options, including its powerful 3.0-liter EcoBoost® V6, which delivers up to 400 horsepower and 415 pound-feet of torque.
The 2023 Pilot only offers one V6 powertrain with less power than the Explorer, bringing up the rear with only 285 horsepower and 262 pound-feet of torque.
Interior
Enjoy a more spacious journey in the new 2023 Explorer. This SUV offers more front-seat headroom and legroom than the Pilot. Get up to 40.7 inches of front-seat headroom and 43 inches of front-seat legroom when you pilot the new Explorer.
Technology
Say hello to a more wonderful journey. The Explorer offers technology you won't find in the Pilot. With the Ford+Alexa App for your smartphone, the 2023 Explorer grants access to a world of innovation. Use voice-activated commands via the SYNC® 3 AppLink® system, access your Amazon Prime account, and more. The sky's the limit in the new 2023 Explorer.
Hybrid
While more manufacturers are moving toward an EV lineup, the 2023 Pilot falls way behind the competition. The 2023 Explorer's hybrid powertrain offers more power than the Pilot, proving you can get outstanding performance without sacrificing your integrity. Enjoy up to 318 horsepower and 322 pound-feet of torque when cruising in this vehicle.
How can we help?
* Indicates a required field