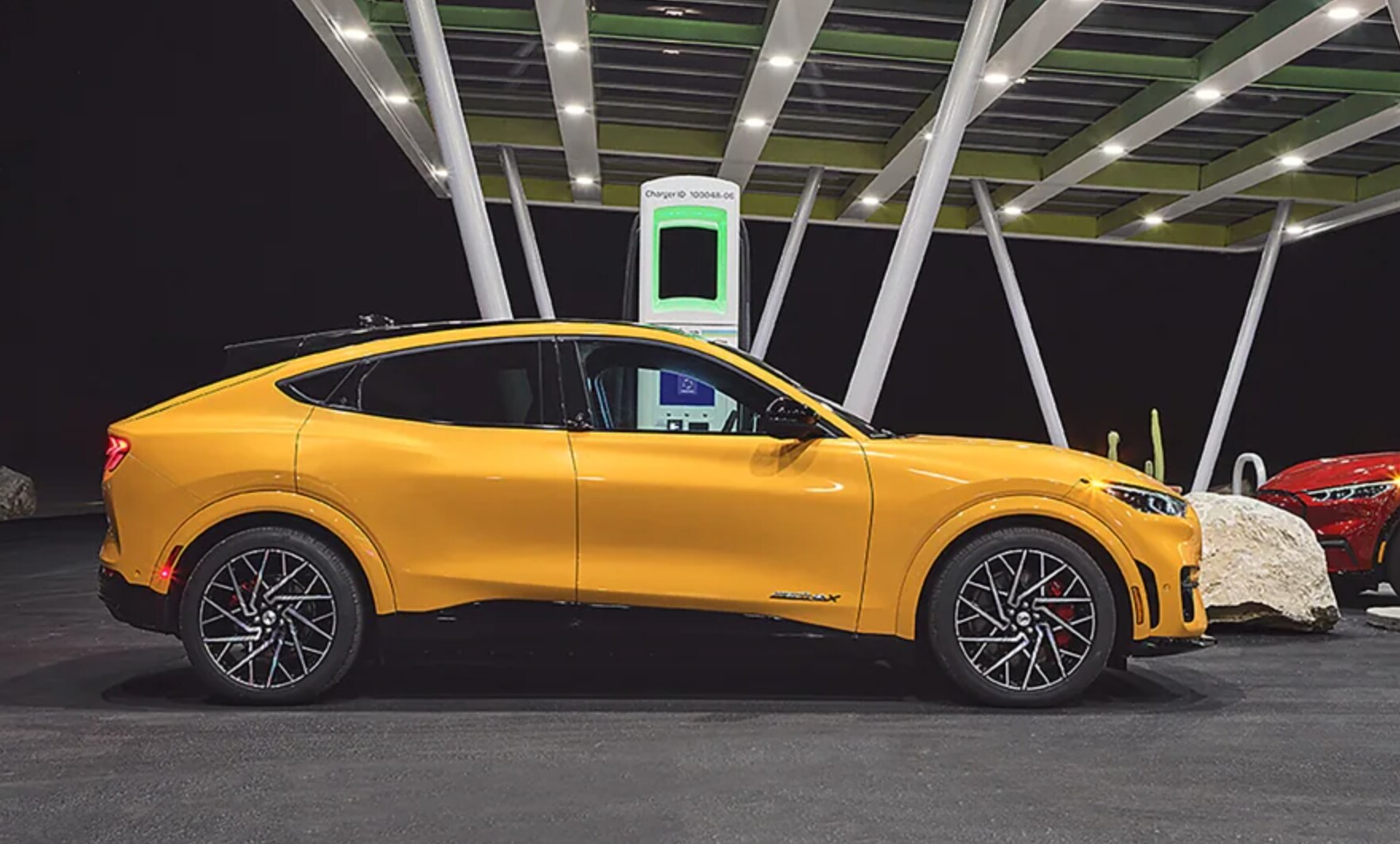 Our mission at Springfield Ford is to help keep your hybrid or electric vehicles running as smoothly as possible. We specialize in Ford vehicles so we know all of the ins and outs of providing the best service. Whether you need assistance with an electric sedan, suv, or hybrid truck we are here to help. 
The Ford electric and hybrid vehicle lineup includes several models you know and trust, including the: Ford Mustang Mach-E, Ford Escape Hybrid, Ford Escape Plug-In Hybrid, Ford F-150 Lightning, Ford Maverick, Ford E-Transit, and Ford Explorer Platinum Hybrid. At Springfield Ford we are proud to carry select Ford hybrid and electric vehicles. In carrying these vehicles we also want to offer service options for owners, so that they can maintain their quality.
Electric and Hybrid Ford Vehicle Service
The team in the Springfield Ford Service Center are factory trained and certified. We utilize OEM Ford parts to help get your vehicle back running smoothly. Our highly trained will be able to diagnose and repair your vehicle, with an understanding of the specialties that come with an electric or hybrid vehicle.
The service center offers routine maintenance that electric and hybrid vehicles may need. Additionally we offer collision assistance and are equipped to handle other major repairs your vehicle may need. We offer a variety of services including: 
Accessories
General Maintenance
Tire Care
Brake Service
Battery Service
Oil Change (for Hybrids)
And more
Schedule Service For Your Hybrid or Electric Ford in Springfield
Our team at Springfield Ford is ready to help with all of your hybrid and electric vehicle needs. If you have any questions please feel free to contact us online. To keep you comfortable while we work on your vehicle our center features a coffee bar and free wireless access. Check out our service center to schedule an appointment for your electric or hybrid vehicle needs.