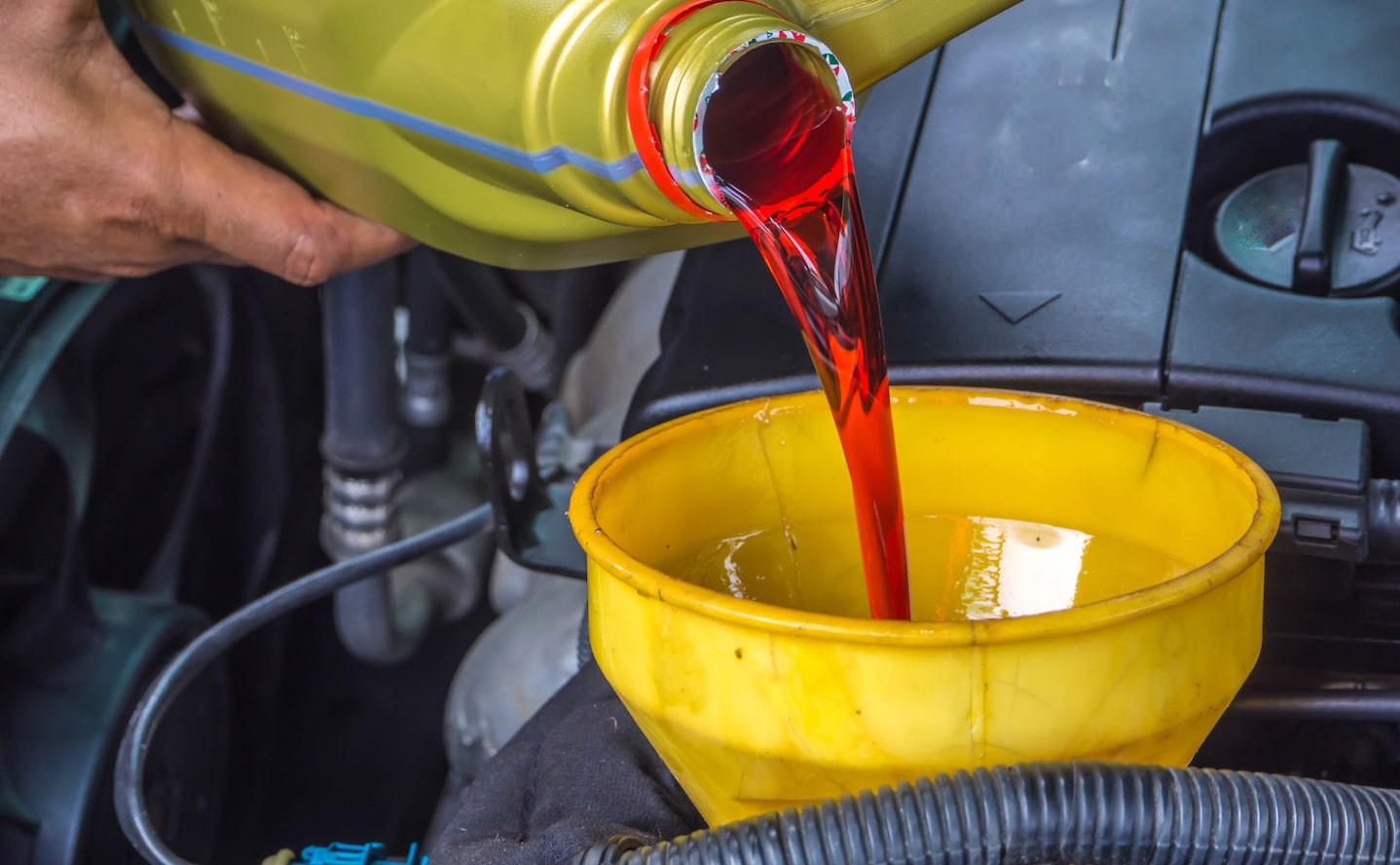 Is your vehicle in need of a transmission fluid replacement? Are you unsure when exactly you should be replacing these fluids? If the answer to either of these questions is yes, then you have come to the right place, as our Springfield Ford service center serving Broomall and Glenolden is here to explain what transmission fluid does, when it needs to be replaced, and if necessary, replace it for you!
What Does Transmission Fluid Do?
In order to maximize performance and achieve the lowest possible fuel consumption during your drive, your vehicle's transmission switches gears as your speed changes. But what exactly allows your vehicle to switch gears? Well, your transmission fluid helps lubricate, cool, and clean the internal components of your Ford's transmission, while also helping maintain the hydraulic pressure necessary for the transmission to function properly. With this in mind, it's absolutely essential to have your vehicle serviced when necessary, as neglecting your transmission fluid replacements could result in serious damage. 
What Can Go Wrong If I Don't Replace My Transmission Fluid?
If you don't change your transmission fluid frequently, a buildup of deposits in the fluid can occur, which means the fluid will no longer serve as an effective lubricant for your transmission and won't be able to disperse the heat as well. In turn, this can cause wear and tear on the clutch and other vital parts of your transmission. If this is the case, it's very possible that your Ford may begin overheating, you experience delays in your vehicle's shifts, or your transmission fails entirely. 
Luckily for you, a simple trim to our Ford service center in Springfield can avoid all of this, as we will be able to replace your transmission fluid in an affordable and expeditious manner before any of these issues arise!
Schedule Service at Our Springfield Ford Service Center Near Broomall
If you have any questions regarding our Ford transmission fluid replacement services or our service center, be sure to contact us online or visit us in person here at Springfield Ford Lincoln, located at 50 Baltimore Pike Springfield, PA. 
We make scheduling a service appointment easier than ever and we also offer a long list of generous Ford service specials that can potentially help you save big on your next transmission fluid replacement!