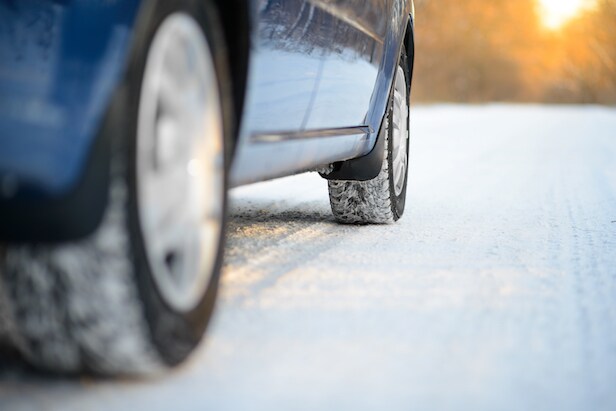 Winter is here, and for many Springfield, Glenolden, and Broomall area drivers that means facing the challenges of icy roads, salted streets, freezing temperatures, and in some cases, hazardous weather conditions. Luckily for you, our Ford service center in Springfield has some winter car care tips to help keep your vehicle rolling during the coldest months of the year.
Maintain Your Car Battery
Car batteries have a much more difficult time operating in cold weather than in warmer weather. For this reason, if your battery has recently shown ANY signs of weakness, it could lead to a dead battery at a very unfortunate time. To avoid this, our Ford service center can perform a volt test on your battery to ensure that it's in proper working order and capable of getting you through the winter. 
Stay on Top of Your Tire Pressures
As temperatures drop, so do your vehicle's tire pressures. In fact, studies suggest that tire pressures typically drop one pound per square inch with every 10-degree drop in air temperature. Unfortunately, driving around with low tire pressure could result in a number of things such as poor handling, premature tire wear, and potential tread separation, all of which could result in an incident. 
Check Your Lights
As you know, the sun sets much earlier in the winter, so it's imperative that all of your vehicle's lights are functioning properly for your commutes home from work or your late-night trips to the supermarket. If a bulb is out, it's important to have it replaced immediately so that you can ensure max visibility each time you're behind the wheel. 
Clear Your Windows and Windshield
If you are unable to see out your windows or windshield, you're a danger to yourself and other drivers in your area. Attempting to use your windshield wipers to remove ice from the windshield will only diminish the effectiveness of them going forward. Instead, use an ice scraper on frosty mornings and if you park outside, place the wipers in the raised position to keep them from freezing to the windshield.
Schedule Service at Springfield Ford Near Glenolden
If you would like to learn a bit more about winter car care, our Ford service center in Springfield, or you would like to go ahead and schedule a service appointment for a day that is convenient for you, please don't hesitate to contact us online or visit us in person here at Springfield Ford! We're located at 50 Baltimore Pike Springfield, PA and we offer a generous list of Ford service specials that can potentially help you get a discounted rate on your next service appointment!