GAP Coverage
Why Consider GAP Coverage? In the event of a total loss due to unrecovered theft, collision, fire or any insured peril, your vehicle may be worth less than the amount you owe on your loan at the time of total loss.If a covered loss occurs, GAP Coverage will pay the difference between the actual cash value and the scheduled balance you owe to the lender.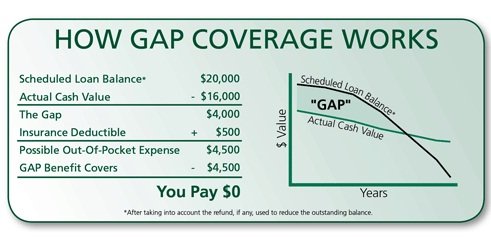 Eligibility
GAP Coverage is available for most new and pre-owned private passenger financed vehicles.
Personalized Service and Experience
As a GAP customer, you receive personalized customer service in the event you need to use your GAP coverage.
Our many years of experience provide you with a quality product designed to meet your needs, offering you greater peace of mind.
How Much Does GAP Coverage Cost?
Depending on the term of your loan, prices may vary.
Your plan can be financed along with the purchase of your vehicle.
Check with your dealership for more details.