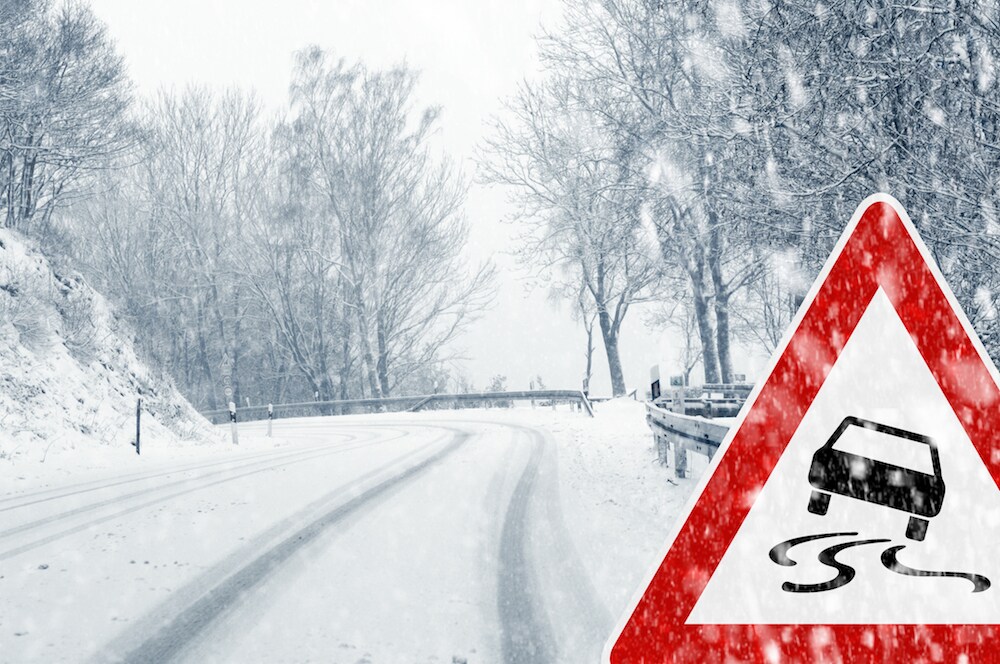 Winter is here and that means it's finally time to begin preparing for some of the colder weather that the Springfield, Broomall, and Glenolden areas provide us with. Now, an important thing to note is that while you may feel prepared for this type of weather, your vehicle may not. With that being said, if you are looking to ensure proper vehicle functionality and safety throughout the winter months, our Springfield Ford service center is here to share some preparation tips we've learned over our many years of experience and help service your vehicle the right way!
Tips For Preparing Your Vehicle For The Winter
Check Tire Tread Depth - When it comes to dispersing and safely navigating through rainwater, slush, and snow, tread depth is absolutely essential. As tires wear, they lose the ability to grip the road, and when paired with potentially hazardous winter weather, this combination can create a dangerous combination. For this reason, it's imperative that your tires have enough tread depth to keep you and your loved ones safe this winter season. 
Check The Air Pressures in Your Tires - Lower outside air temperatures result in lower tire pressures, so be prepared to inflate your tires more often during the cold weather months. If you're wondering why this is the case, we will explain! When it's hot outside, warmer air molecules in the tire have the ability to move around quicker and bump into each other more, which leads to a direct increase in tire pressures. On the other hand, when outside temperatures drop, the air molecules slow down and stick together, resulting in a potentially underinflated tire. 
Test Your Car Battery - The last thing you need this winter is to be stranded when your car battery fails. To avoid this, we recommend having your battery, starter, and entire charging system inspected to get a better idea of the overall condition of these integral components of your vehicle. If your battery is struggling to hold its charge, it may be time to replace it. If this is the case, our Springfield Ford service center would be happy to help!
Other Ways You Can Prepare Your Vehicle For The Winter
Clean Your Battery Terminals
Switch to Winter Wiper Blades
Consider Getting a Set of Winter Tires
Have Your Brakes Inspected and Serviced 
Replace Brake and Windshield Fluids with Formulas Made for Winter
Assemble a Winter Survival Kit to Leave in Your Trunk
Place a Set of Jumper Cables in Your Trunk
Consider Purchasing a Portable Air Compressor
Schedule Service at Springfield Ford Near Broomall
If you're interested in hearing more about our winter weather car preparation tips or you would like to go ahead and schedule a service appointment for a time and date that is convenient for you, please feel free to contact us online or visit us in person here at Springfield Ford Lincoln, located at 50 Baltimore Pike Springfield, PA. So what are you waiting for? Stop by today and take advantage of our generous and lengthy list of Ford service specials that can potentially help you save big on your next service appointment!