What You Need to Know About Switching to Electric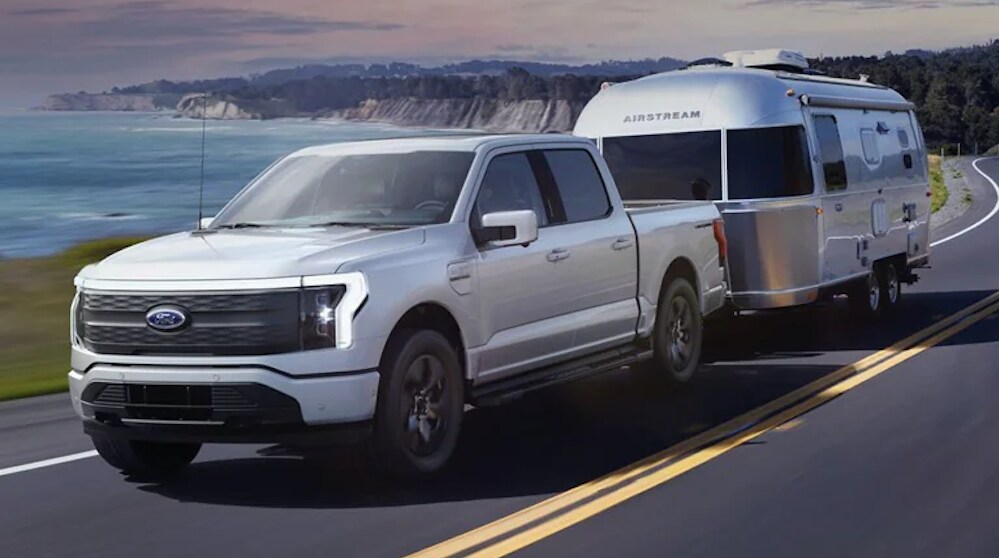 With an impressive inventory of powerful Ford electric trucks, cars, and SUVs-as well as exceptional customer service and EV auto repair, making the switch from fossil-fueled Ford vehicles to clean, electric alternatives has never been easier or more fun! Read on to find out what you need to know when making the nearly seamless switch to electric.
New EV Ford Inventory
Ford EV Type, Charging, and Range
Springfield Ford offers three types of EV Ford vehicles. Each may require easy home charging, home charging installed by an electrician, and fast charging at conveniently located public charging stations. We assist you in deciding which Ford EV is right for you:
Fully electric cars offer the smallest environmental footprint and the biggest savings on maintenance and fuel.
Plug-in hybrids have a rechargeable electric motor and a gas-powered engine to extend range if needed.
Powered by an electric motor and gas-powered engine, Hybrids recharge as you drive. Tax credits and other benefits may not apply.
Estimated battery range for EVs are based on their full charge and vary with conditions such as external environment, vehicle use, vehicle maintenance, lithium-ion battery age, and state of health. Normally, EVs can go 200-300+ miles between charges.
Ford EV: Gifts That Keep On Giving
When purchasing an EV, you'll reap the following benefits:
A federal tax rebate up to of $7,500 is available on many EV models.
Even more savings from your state and/or utility company.
EV owners can expect to spend half as much on maintenance and repair. (Consumer Reports)
Charge while you sleep, work, or at a growing number of public chargers.
Enjoy fast and smooth acceleration, better handling, and a quieter ride.
Plug-in hybrids provide electric range for short trips and gas-power for longer journeys.
New EV Ford Inventory
Learn More About Making the Switch to Electric in Springfield
Contact our dedicated sales team online today with any questions or about Ford EV models that fit the planet's needs and your wallet's budget. Our conveniently located Ford dealership proudly services Ford shoppers in Springfield and near the greater Philadelphia area.