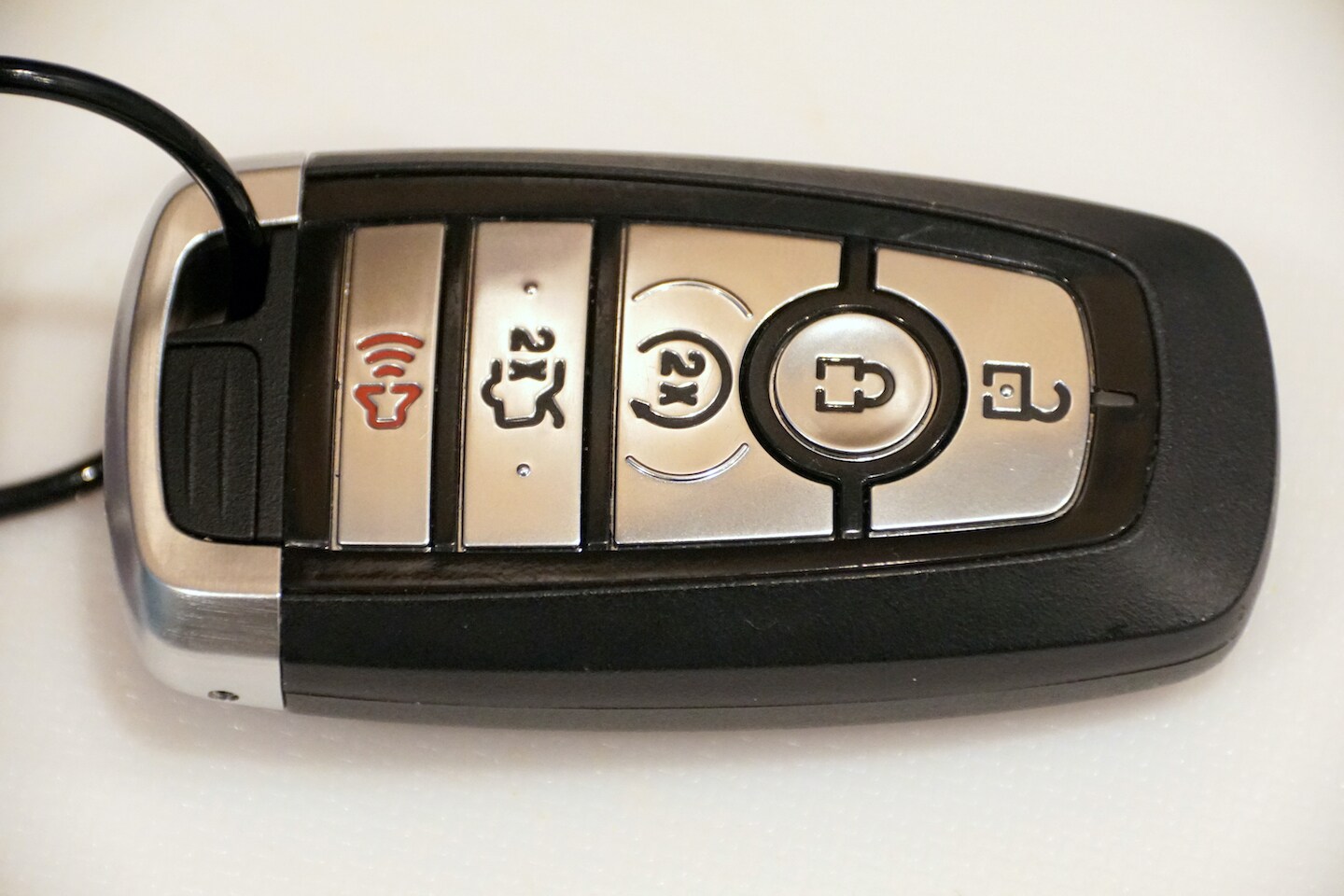 If your Ford vehicle's key fob isn't working properly please stop by our Springfield Ford service center, and we will happily replace the fob or the battery. Your key fob does a lot for you including locking and unlocking your doors, starting your engine itself or through the available push-button start, and ensures that only it can start your Ford vehicle's engine. The key fob not working is a major issue for your Ford, if your key fob has any issues, please stop by our service center. 
Replace Your Ford Key Fob and Battery in Springfield
Replacing your Ford vehicle's key fob is integral for you as a driver. The best place to get your Ford key fob or it's battery replaced is our Springfield Ford service center. Off market key fobs cost far too much money and trying to fix the battery yourself is a challenge due to the expensive programming equipment. 
Lost Your Ford Key Fob?
We understand that accidents happen and if you lost your Ford key fob, don't worry. Here at Springfield Ford we are an authorized Ford dealer, and have the correct Intelligent Access keys and integrated keyhead transmitters you need to replace your key fobs. 
Let Us Serve You at Our Ford Service Center in Springfield
Our goal is to make the service process as easy and informative as possible to make sure your Ford experience is as great as it can be. If you have any questions about the replacement of your Ford key fob or battery, or any of the other services we provide, feel free to contact us at Springfield Ford. 
Our service center is conveniently located in Springfield, near Broomall and Glenolden. Before stopping by, browse our service coupons for additional savings!