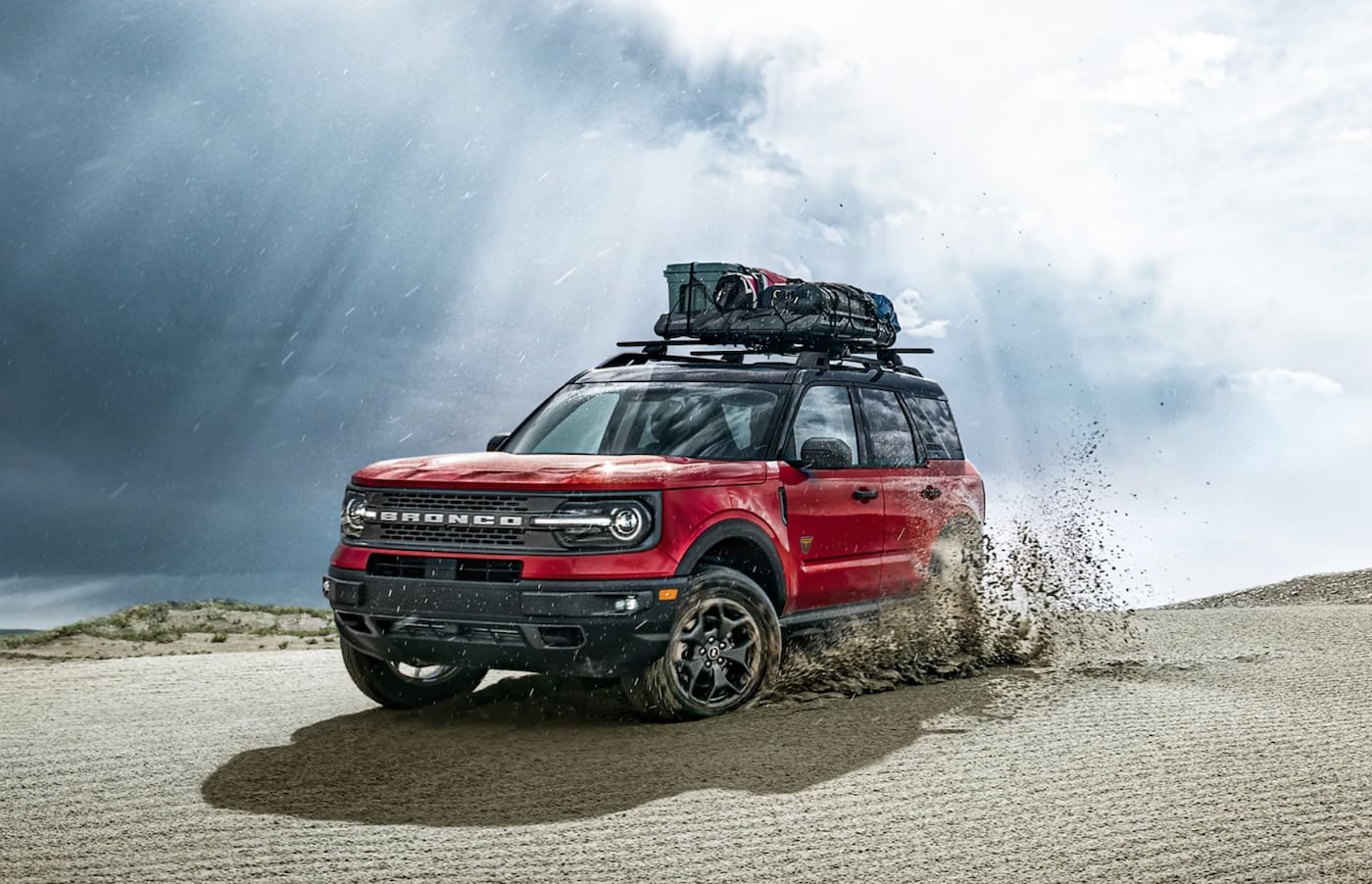 The 2021 Ford Bronco Sport has everyone here at Springfield Ford excited. The 2021 Bronco Sport is the newest edition in the Ford Bronco legacy. This all-terrain vehicle will take drivers to places they've never seen before, and where other vehicles dare not go.
The 2021 Bronco Sport differs from the 2021 Ford Bronco in its design. The 2021 Ford Bronco Sport comes with four doors and a closed roof. On the 2021 Ford Bronco shoppers have the choice of style, either two or four doors with a removable roof and removable doors. Both vehicles are great for off-roading, but the 2021 Ford Bronco Sport offers more in cargo with the safari-style roof and best in class volume of 65.2 cubic feet.
New Ford Bronco Sport Inventory
The 2021 Ford Bronco Sport Excels in the Outdoors
If you are craving to embrace everything the great outdoors offer, get behind the wheel of the 2021 Ford Bronco Sport. The Bronco Sport comes standard with 4x4, G.O.A.T.™ (Goes Over Any Type of Terrain) modes, and a H.O.S.S. suspension system. These features will allow you to go to the places you've dreamed of.
With the five standard G.O.A.T.™ modes: Sand, Slippery, Sport, Eco, and Normal, the 2021 Ford Bronco Sport aims to handle every kind of terrain. While you're traveling all the different terrains, you can bring whatever you need with ease. The extra height with the extended roof gives tall passengers more headroom, and even more space for your cargo. The safari-style roof has room to fit two bikes standing up, and the roof rack structure can hold up to 150 pounds with the standard steel roof.