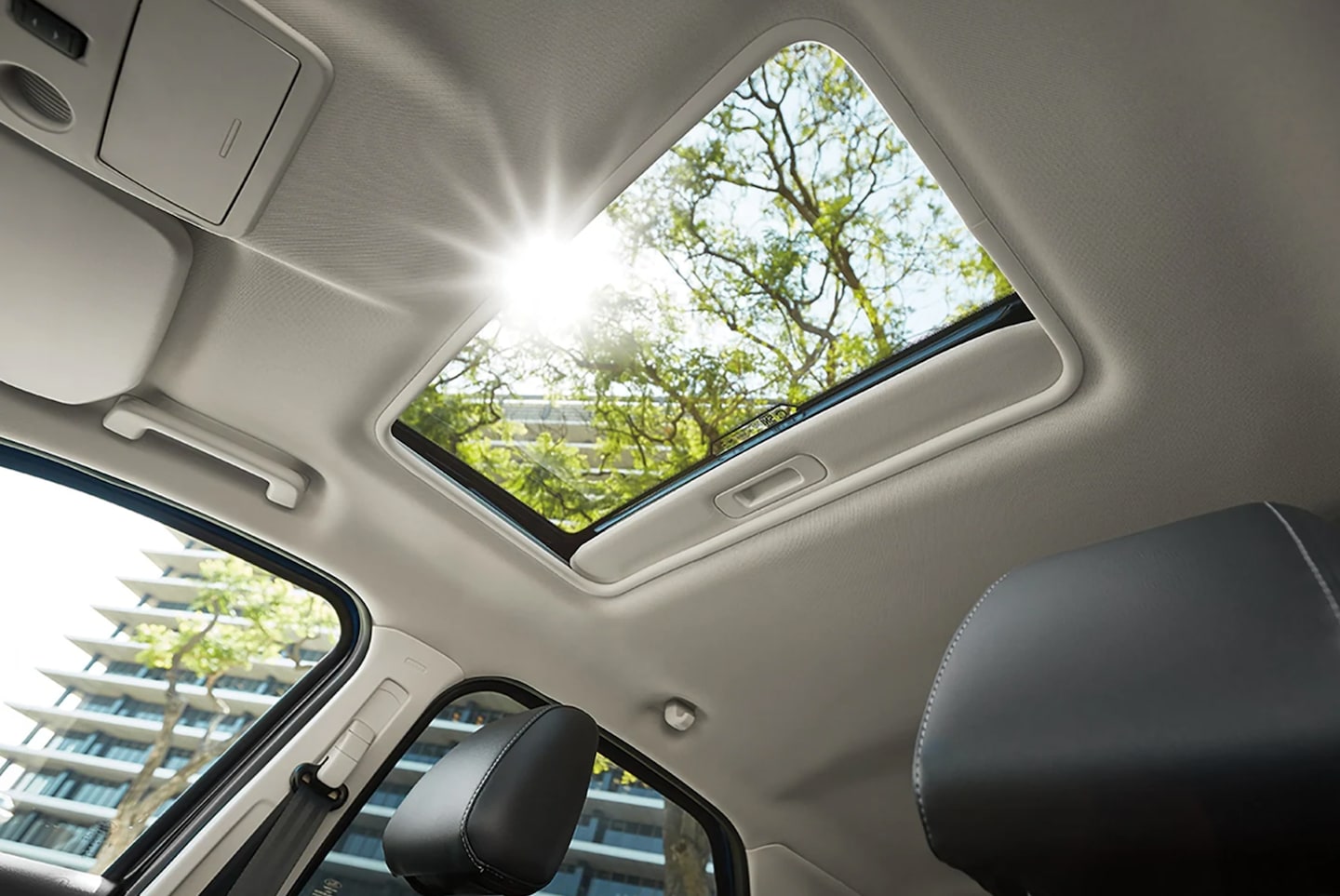 The 2021 Ford EcoSport has the power moonroof with sunshade on the SE, SES, and Titanium trim levels. The only 2021 Ford EcoSport trim that doesn't feature the power moonroof with sunshade is the Ford EcoSport S. 
This impressive roof comes standard on these three trim levels, allowing our Springfield Ford shoppers to enjoy the breeze and sunlight on any trip they take. 
2021 Ford EcoSport Trims with the Power Moonroof with Sunshade
Standard on the:
2021 Ford EcoSport Titanium
As the temperature begins to rise and the flowers start to bloom, drivers can enjoy everything the power moonroof with sunshade has to offer in the 2021 Ford EcoSport SE, SES, and Titanium. With the press of a button, Springfield area 2021 Ford EcoSport drivers can open their EcoSport to fresh air and let the sunlight stream in. In the summertime, drivers will be able to enjoy the cool night breeze on their trips to the shore, and look up at the night sky with the power moonroof. To get sunlight in but not the heat, move back the sunshade and let the sunshine come in.
If you aren't interested in having the power moonroof with sunshade with your 2021 Ford EcoSport, that's fine! The 2021 Ford EcoSport S doesn't have the power moonroof so if you don't want it, the S is the trim for you. Regardless of if you want the power moonroof or not the 2021 Ford EcoSport is an excellent choice for a new SUV.
Shop for the 2021 Ford EcoSport in Springfield
Does the 2021 Ford EcoSport with the power moonroof seem perfect for you? If it does, please contact us online to learn more about this terrific SUV. Our team at Springfield Ford is proud to serve all of our customers from Springfield, Broomall, Glenolden, and beyond!