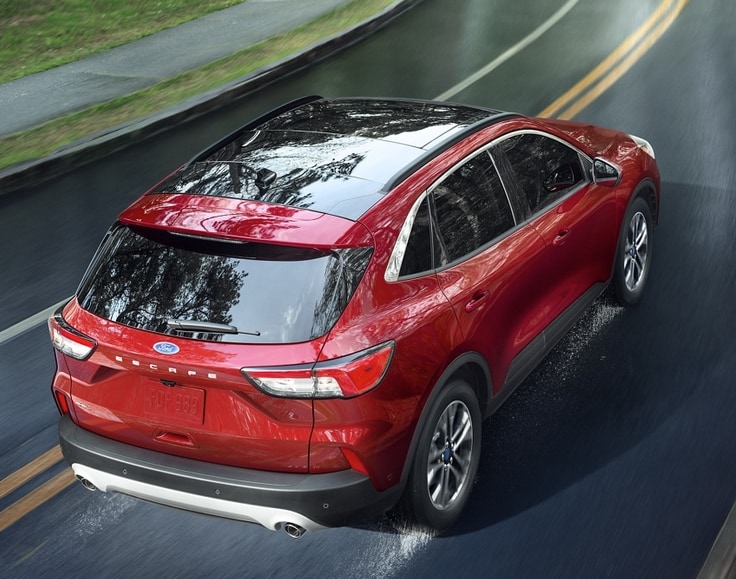 Wondering which Ford Escape has a Sunroof? Look no further: Springfield Ford is happy to offer you a concise list of the nine trim levels on the 2022 Ford Escape that include a sunroof option. We'll also let you know about older Ford models that have the option. Read on and happy shopping!
Ford Escape Models With Sunroofs at Springfield Ford
In 2020, Ford underwent a large-scale redesign of their Ford Escape model that made its look sleeker, more powerful, and-of course-allowed for an optional sunroof. While the 2022 Ford Escape's S level trim does not include a sunroof as a standard, the following trim levels take the Ford owner's need for Vitamin D seriously and offer the option to install this coveted, modern feature:
2022 Ford Escape SE 
2022 Ford Escape SEL
2022 Ford Escape Titanium
2022 Ford Escape SE Hybrid
2022 Ford Escape SE Hybrid Plugin
2022 Ford Escape SEL Hybrid
2022 Ford Escape SEL Hybrid Plugin
2022 Ford Escape Titanium Hybrid
2022 Ford Escape Titanium Hybrid Plugin
Pre-Owned Ford Models with Sunroofs
While it seems that every new car model includes trim levels with standard sun and moonroofs, Ford has been ahead of the trend since as early as 2010 with its Ford Escape model. Most Ford Escape models from 2010 to now come with the option for sunroof installation. 
Stay tuned to our used inventory to keep an eye on new pre-owned Ford Escape arrivals. 
More About the 2022 Ford Escape Panoramic Vista Roof®
An available feature technically referred to as a Panoramic Vista Roof®, is a sunroof composed of a large, forward panel that tilts up or fully opens, and sports a fixed rear skylight. Whether passengers are seated in the front or back ends of the Ford, they'll enjoy natural light. 
Learn More About the Ford Escape's Features in Springfield
Don't hesitate to contact our dedicated sales team online today with any questions or concerns about the various Ford Escape models that may have available sunroofs. Our conveniently located Ford dealership proudly services Ford shoppers and owners in Springfield and near the greater Philadelphia area.