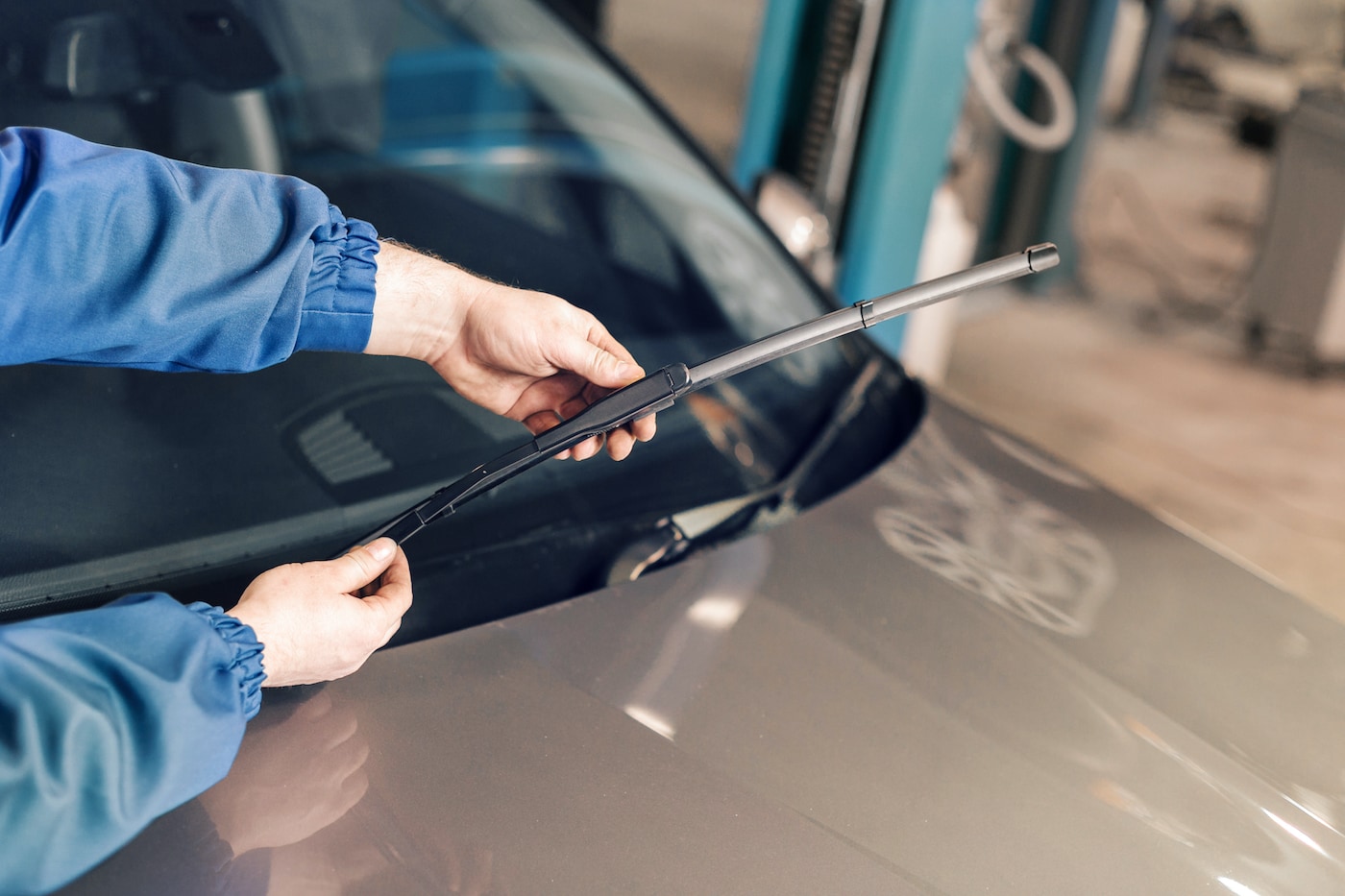 Have you been having problems getting the rain, snow, dirt, or dust off your windshield? Are your windshield wiper blades leaving streaks on your windshield?
If so, it may be time to bring your Ford to our Springfield Ford service center and parts department, and have your windshield wiper blades replaced.
Signs It's Time For New Windshield Wiper Blades
If your windshield wiper blades are experiencing any of the following it is recommended you purchase new wiper blades from Springfield Ford.
Problems removing dirt, dust, pollen, etc. off your windshield
Chattering or leaving streaks when in use
Cracked, split, or broken pieces of rubber on your wiper blades
Windshield wiper blades are a crucial component to your overall visibility while driving. If your blades are experiencing problems schedule an appointment and come visit us in Springfield. 
Once you come for your replacement, our trained technicians will be happy to show you which wiper blades to select for your Ford. They can even install them for you if you would like.
How Important is Windshield Wiper Fluid?
While you are going to get your windshield wiper blades replaced it is a very good idea to check your windshield wiper fluid level. 
Windshield wiper fluid is a great way to help your visibility while driving. If there is dust, dirt, pollen, or anything else on your Ford car's windshield just press for your wiper fluid to get your clear windshield back.
If no fluid comes out when you press for it, it is time to add more wiper fluid. When you get your wiper blades replaced it's a great time to refill your windshield wiper fluid.
Bring Your Ford to Our Springfield Ford Service Center
Prior to bringing your Ford in to replace your windshield wiper blades, be sure to browse our Ford service specials for great savings. 
Have any service questions? Make sure to contact us online, and we can't wait to see you at our Springfield Ford service center, serving Broomall and Glenolden.